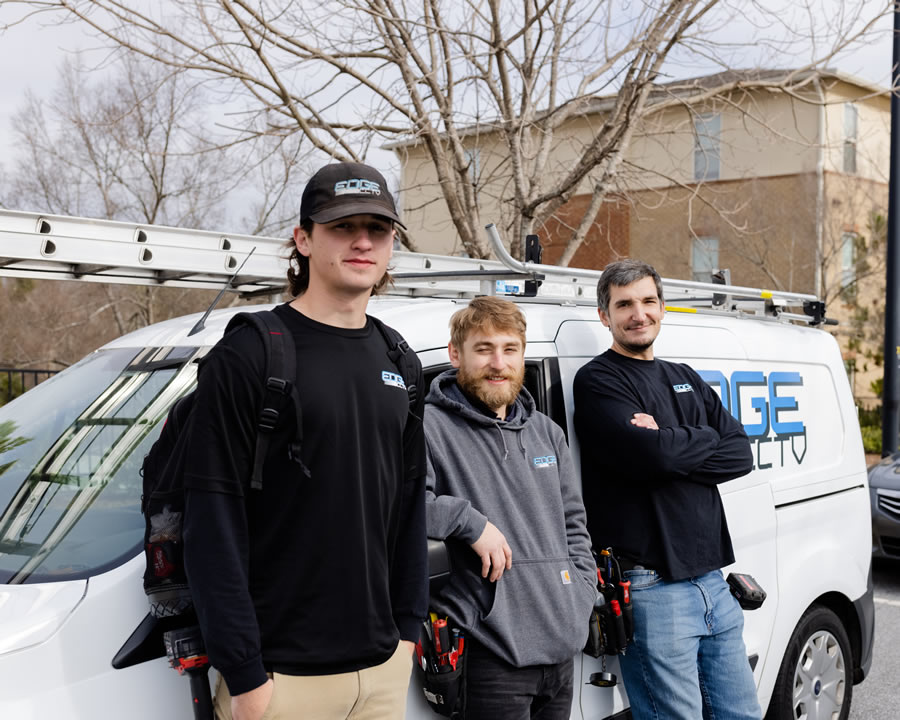 Security Camera Installation in Macon, GA
If you're looking for the best security camera services in your area, call Edge CCTV. We offer a wide range of services to ensure that you're getting what you need from us including security camera replacement, new installations, and security camera repair in Macon, Georgia, and surrounding communities. Our cameras are top-of-the-line and will give you peace of mind, knowing that your property is safe. Speak with our specialists today to find out what we can do for you.
The Importance of Security Cameras
Security cameras are a key part of any security system, but they are especially important for businesses and organizations. As a business owner or manager, you want to make sure that your employees and guests feel safe, and that they know that they can trust you to protect them from harm. In addition, video surveillance can help keep an eye on internal activities, preventing issues involving harassment, theft, or monitoring safety standards in the workplace. Cameras can even help retail businesses improve revenue by giving them insights about product placement, customer relations, and traffic flow during advertising campaigns. If you're interested in gaining valuable insights while also deterring criminals from targeting your company, then it's vital that you prioritize your security system.
Why Hire Professionals for Your Security Camera Installation in Macon, GA
Security cameras can only provide benefits to a company if they are working properly. Incorrect installations can cause them to remain vulnerable to a host of problems. When you hire a professional security camera installation company in Macon, GA, you can rest assured that your investment will be taken care of. An experienced security camera installer will also know how to configure your system so that it's compatible with other devices on your network, making setup and maintenance a breeze rather than a headache.
Taking Care of Security Camera Repair Issues
There are many different types of problems that can arise with your security cameras, such as broken lenses or faulty wiring. You should know that a trained professional can help you fix these problems quickly and efficiently so that you do not have to worry about any damages being done to your property. If you need help with security camera repair, we can help. We have years of experience in the industry and can help you with any of your needs. We offer services for all types of cameras and will work with you to ensure that you are getting the best service possible.
Do You Need a Security Camera Installer for Your Business?
Have you been looking for a reputable security camera installation company in Macon, Georgia? At Edge CCTV, we are committed to helping businesses improve their security systems by offering expert services for high-quality security cameras. Our technicians are trained to work with businesses of all sizes and budgets, so whether you need a simple camera setup or a full-scale system installed throughout your facility, we can help. We understand that every business is unique and has different needs for its security systems, which is why we offer a range of services tailored to meet those needs. Contact our office to learn more or to schedule a time for your next security camera replacement, new system installation, or security camera repair in Macon, GA, or another surrounding location.