Mobile Video Surveillance Trailer Rental & Services
Video surveillance is an industry that has been growing for decades, but it's only recently that the technology has become portable, affordable, and easy to use. Mobile video surveillance trailers are just one of the many innovative ways that businesses can adapt their security needs to changing demands. At Edge CCTV, we provide a wide range of premium security services for local businesses. If you're interested in mobile surveillance trailers but aren't sure if it's the right fit for you, keep reading for some helpful information.
Why Traditional Surveillance Systems Don't Work in All Situations
Traditional surveillance systems are often seen as the best option for businesses and organizations looking to protect their property and interests. But there are situations when they may fall short. Depending on your business, it might be difficult to maintain a functional security system using conventional hardware and setups. For instance, event coordinators, construction crews, operators of large outdoor lots, and businesses that operate in rural environments may not benefit from conventional surveillance as much as others.
What is a Mobile Video Surveillance Trailer?
A mobile video surveillance trailer is a mobile platform for recording, storing, and transmitting high-definition video and audio. They can also send alerts when they detect motion or other changes in the environment they're monitoring. It is typically used for surveillance of large properties, such as warehouses, apartment complexes, or construction sites, but it can also be used for smaller areas such as parking lots. The trailers are generally used in conjunction with other security measures like fences or guard dogs to prevent unauthorized access.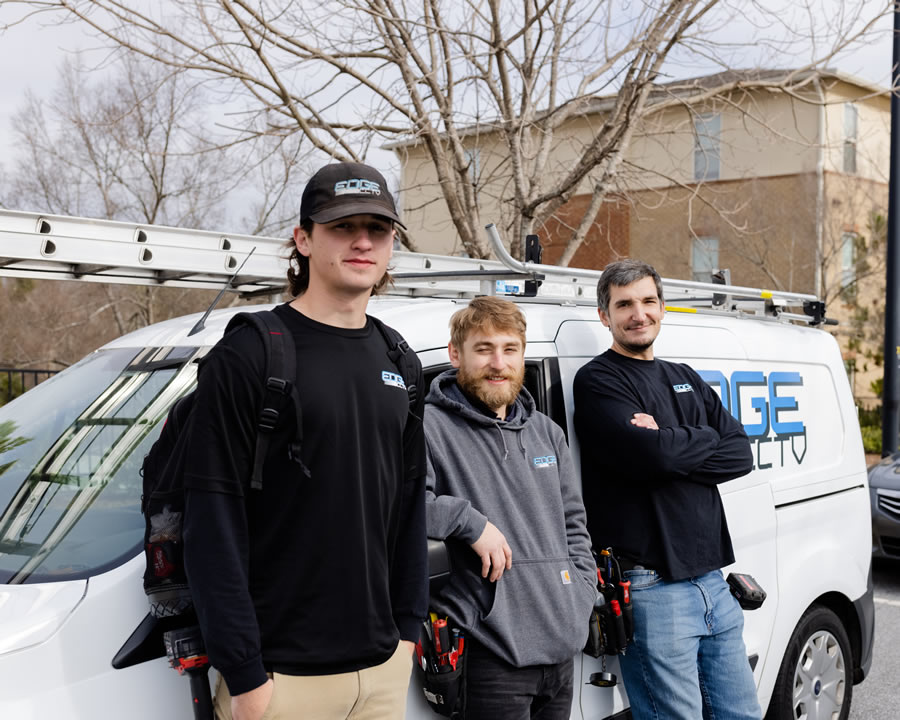 Benefits of Using a Mobile Security Camera Trailer
Mobile security camera trailers are a great tool for many different industries. Whether you need to monitor your employees, keep an eye on your product or inventory, or deter criminals from trespassing, a mobile security trailer is the perfect solution. Here is a list of a few of the most important benefits of investing in these innovative security devices:
Flexibility: The mobile unit can be moved to different locations as needed. This means that it can be repositioned if necessary to cover a wide area or to focus on specific areas that may need more attention.
Affordability: Businesses can also monitor a wider area due to its mobile nature, meaning you can keep an eye on more square footage with less equipment.
Efficiency: The mobile unit is small enough that it can easily fit into tight spaces where traditional security cameras would be difficult or impossible to install.
Are You Looking for a Mobile Security Camera Trailer? Call Edge CCTV Today
We know that when it comes to your business, nothing is more important than keeping your employees safe and your property protected. That's why we work hard to provide you with the best possible solution for protecting your property while making sure that your employees are safe too. Our mobile trailers are built with the highest quality materials, and they're designed to meet your needs perfectly.