Security Camera Installation in Chattanooga, TN
Security cameras are a great way to protect your property, but they don't do you any good if they're not recording. If you want to make sure your cameras are doing their job, it's important to make sure they are always working at their best. The specialists at Edge CCTV offer a wide range of professional services for our clients, including security camera replacement, repair services, and new security camera installation in Chattanooga, Tennessee. If you're looking for security camera services that you can trust, speak with our professionals today and find out what we can do for your property.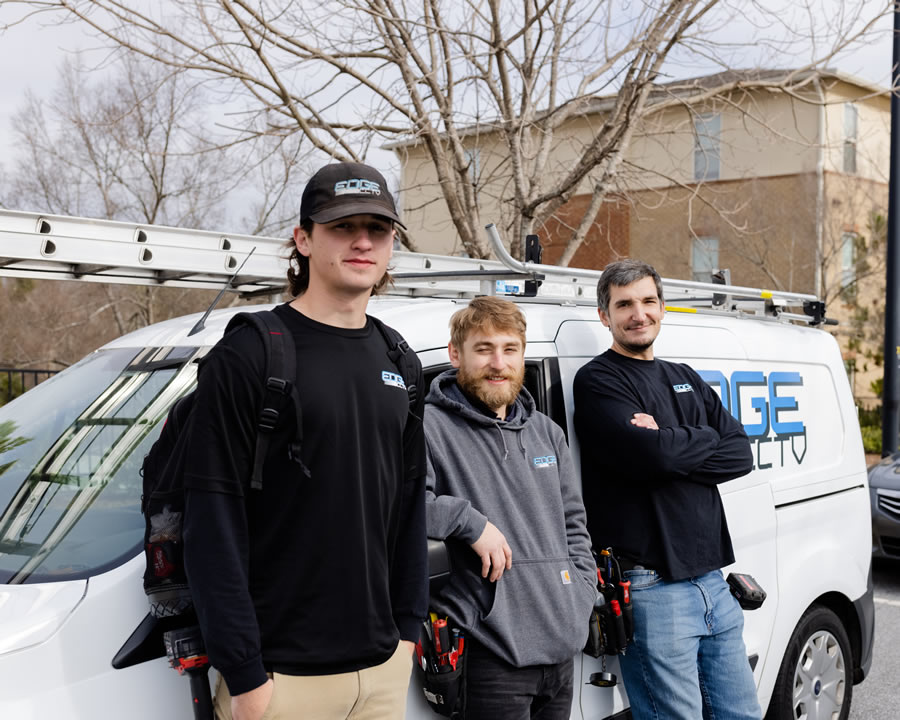 Why Security Camera Repair and Maintenance is Important
When you have a security camera, you want to make sure that it is working properly. If there are issues with the equipment, then it could lead to an increase in crime or damage to your property. In addition, a damaged camera may not be able to capture any footage of criminal activity. When this happens, it can be difficult for police officers to solve crimes or identify suspects. Without regular maintenance, your security system may become less effective at protecting you. If you need a security camera repair in Chattanooga, TN, reach out to our team of technicians, and we'll make sure that your cameras are reliable and effective.
The Important Role of Security Cameras for Modern Businesses
Securing your business premises is of utmost importance. The modern world is a dangerous place and one that can be difficult to navigate. As a business owner, you have both the legal and ethical obligation to ensure that your company and its assets are safe from harm. This means that you need to make sure that you have adequate security measures in place at all times. Security cameras are one of the most effective tools for protecting your business, as well as its employees and customers. Security cameras can be used for various purposes such as to monitor employees, record images of customer transactions, track customer movements through a store or facility, keep tabs on inventory levels, monitor traffic flow at entrances and exits, and prevent unauthorized access by intruders.
Selecting the Right Security Camera Installation Company in Chattanooga
Choosing the right security system for your company can be overwhelming. There are many different types of security cameras and a variety of equipment available, so it can be difficult to know where to start. When you work with a reliable, experienced security camera installation company in Chattanooga, TN, you can rest assured that your investment will be in good hands at every stage of the process.
Is It Time for You to Find a Security Camera Installer in Chattanooga, TN?
No one wants to think about the possibility of being targeted by criminals, but today's business owners must be prepared. Security cameras are a great way to keep an eye on your investments. If you are considering searching for a security camera installer or repair specialist, call Edge CCTV. Our professionals are ready to answer all of your questions and can also schedule a convenient appointment for your next repair, installation, security camera replacement, or security camera repair in Chattanooga, Tennessee, or another nearby community.