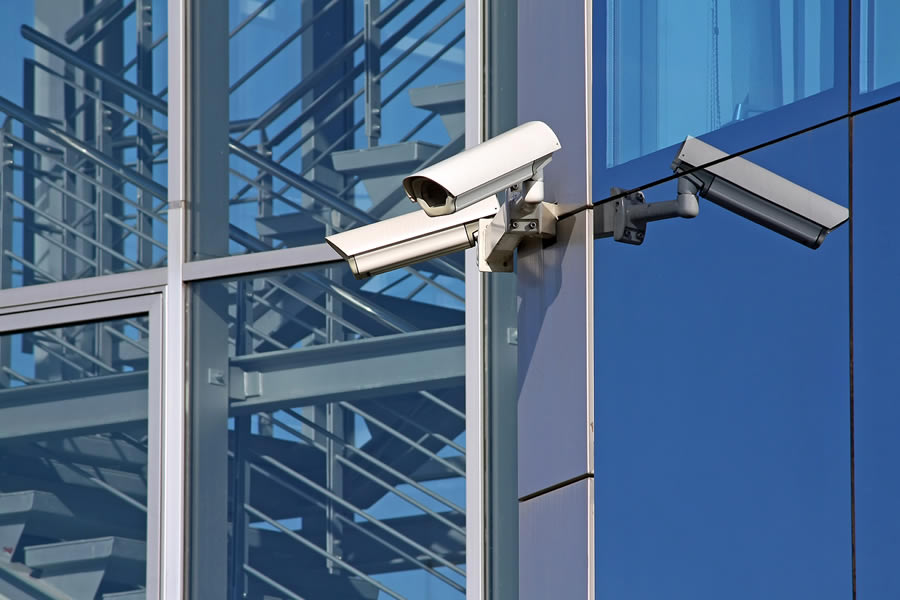 Security Camera Installation in Jacksonville, FL
As a business owner in Jacksonville, you know the safety and security of your employees, clients, and property is essential to the success of your company. Sadly, crime is a reality that all business owners must contend with. A security camera system is an effective solution to this problem, acting as a powerful deterrent and providing valuable evidence in the event of a crime.
At Edge CCTV, we specialize in security camera installation for businesses of all sizes. Our team of experts will work with you to choose the right products and design a custom camera system that meets your specific needs. Edge CCTV is not limited to security camera installation in Jacksonville either. We also offer security camera repair and maintenance services. Continue reading or call Edge CCTV to learn how we can help fortify your business security.
Deter Crime & Identify Criminals
One of the most significant benefits of a security camera system is its ability to deter crime. The mere presence of cameras can be enough to discourage would-be thieves and vandals from targeting your property. In the case of tenacious criminals, the footage captured by your cameras can be used to identify and prosecute criminals in the event of a break-in or other crime. Thanks to high-definition cameras with night-vision capabilities, you can be confident that the footage will be clear and detailed enough to be used in court.
Remote Monitoring
Another key benefit of a modern security camera system is the power to remotely monitor your property. The latest systems allow you to access live footage of your property from anywhere at any time via a secure online portal or mobile app provided you have internet access. This means you can check in on your property while you are in a meeting, while you're traveling, or even from the comfort of your own home. This flexibility to keep an eye on your property even when you're not physically present offers priceless peace of mind.
Security Maintenance and Repair Services
A specialist from Edge CCTV is not just a simple security camera installer. At Edge CCTV, we understand that a security camera system is a significant investment and vulnerable to technical issues as well as physical damage. That's why we offer a range of maintenance and repair services to ensure that your cameras are always in working order.
Our team of experienced technicians can perform regular cleaning, testing, and troubleshooting to ensure that your cameras are functioning at their best. In the event of any sudden or serious damage, we offer security camera repair in Jacksonville to fix the problem quickly and efficiently.
Time to Upgrade Your Security Camera System?
Is your security camera system a remnant from the last century? If so, then consider a security camera replacement. New systems come with high-definition cameras and advanced features such as facial recognition, motion detection, and night vision which can help identify suspects more easily and deter criminal activity.
If you are looking for a security camera installation company in Jacksonville, then you are at the right place. Contact Edge CCTV today to schedule a consultation and see how we can help protect your business.