Security Camera Installation in Birmingham, AL
Business owners in Birmingham, AL who want to bring their property security well into the 21st century should have an advanced security camera installation. If you insist on your existing security camera system, then at least make sure to schedule routine maintenance and necessary repairs. In any case, Edge CCTV is ready to help. We are a security camera installation company in Birmingham offering end-to-end security camera installation services. We also offer security camera replacement, repair, and maintenance services. Call Edge CCTV to consult with a knowledgeable member of our team today.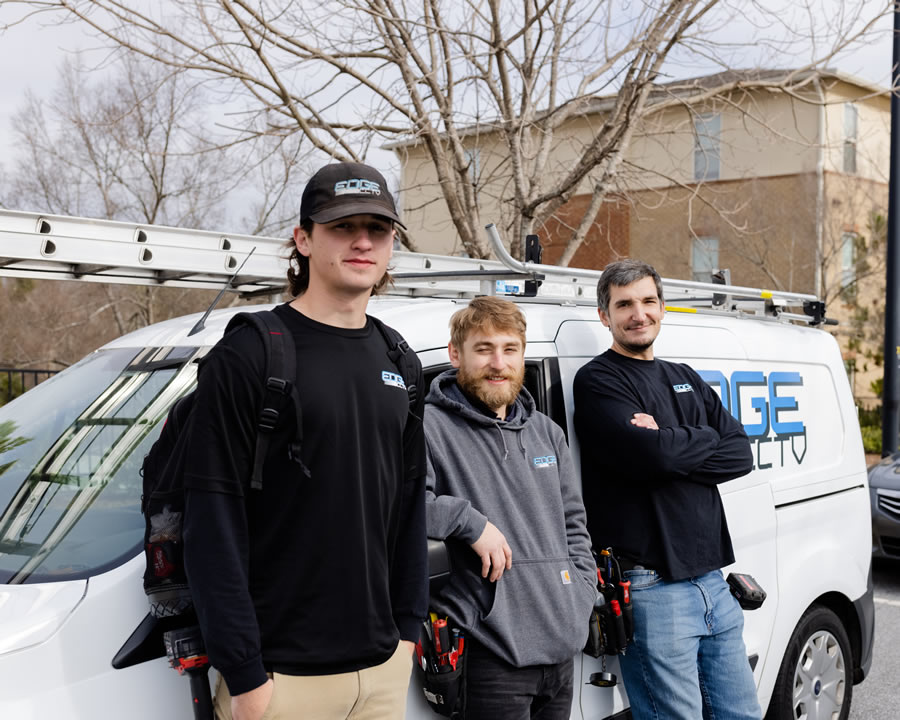 Benefits of an Advanced Security Camera System
Arguably the number one reason why business owners install security cameras is to deter criminals from targeting the business, or at least identify suspects to pursue legal action. However, there are many more benefits business owners can enjoy:
Foster a safe and secure environment for management, employees, and customers.
Improve operations by analyzing customer behavior, identifying bottlenecks and inefficiencies in production lines, and optimizing workflow.
Monitor the activities of employees, customers, vendors, and contractors to prevent insider theft.
Reduce liability in legal disputes. (For example, by providing evidence against customer complaints)
Reduce anxiety and stress about the security of your business.
Basically, a security camera installation in Birmingham can help improve safety and security, increase productivity, and offer valuable insights for expanding business operations.
Enjoy a Peace of Mind with Our End-to-End Service
When it comes to the security of your business, you want to make sure that you have a comprehensive solution in place. Our end-to-end security camera installation service includes everything from the initial consultation and design to the installation and ongoing maintenance. This means that you can trust Edge CCTV to handle every aspect of your security camera system, from start to finish.
Our team of experts will work with you to design a custom security camera system that meets the specific needs of your business, whether a small retail business or a large industrial one. We can provide a range of cameras and hardware to suit your budget and security requirements. We can also integrate our systems with other technologies like facial recognition software or artificial intelligence to provide even more robust security capabilities.
If you are considering installing a security camera system, we can provide you with a free consultation to assess your needs and provide you with a detailed proposal for a customized solution. Our team is dedicated to providing the highest level of customer service and will work closely with you to ensure that your security camera system is designed, installed and maintained to meet your specific needs.
Already Have a Security Camera System? We Can Still Help
Edge CCTV is not just your source for a reliable security camera installer. We also offer security camera repair and can even upgrade your existing system by integrating modern features. Call Edge CCTV if you need security camera maintenance or security camera repair in Birmingham. We provide these services for all security camera systems, whether we have installed them ourselves or not.
Call CCTV to begin with a consultation. We will work with you to determine the best course of action for repairing or upgrading your system, whether that be replacing certain components or installing a completely new system. Our team of experts will provide you with a detailed proposal for an upgraded solution that will provide you with the latest technology and features to meet your specific security needs.